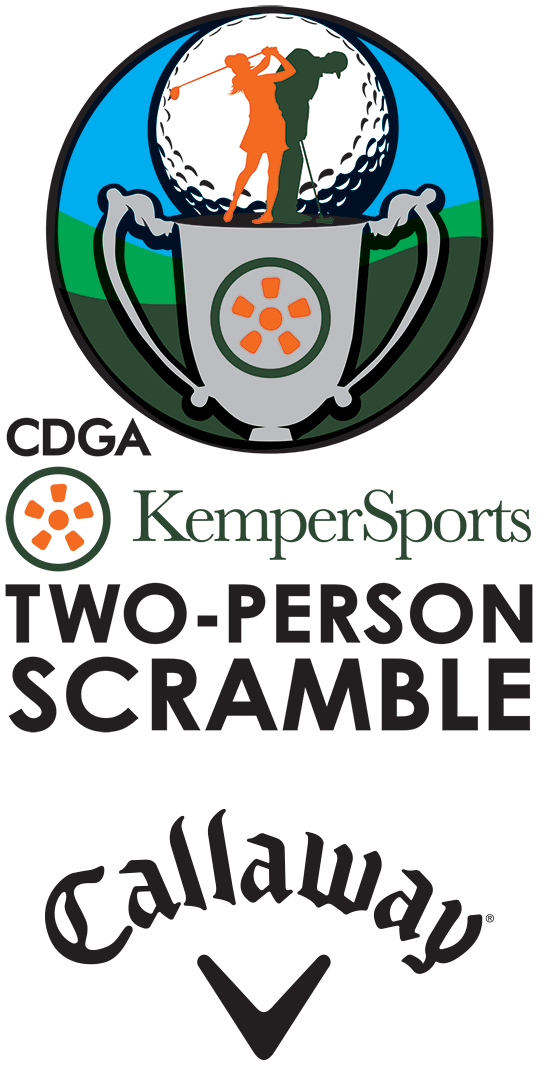 The
CDGA KemperSports Two-Person Scramble Championship presented by Callaway
enters its fourth year in 2024 as one of the more popular events on the Social Competitions slate. The event was established in 2021 to create casual competition for all skill levels and will feature four flights to give teams ample opportunity to compete for prizes alongside a family member or friend. Tabbed the Kemper Cup, the event is set to visit seven different KemperSports facilities for qualifiers before the Championship at Harborside International Golf Center.
Format
:
Two-Person Team Scramble - All teams will compete for Gross and Net.
Seven qualifiers will take place throughout 2024. The number of teams entered at each qualifier will determine the number of flights (maximum of four). The top two gross and top two net teams from each flight at the qualifier will become eligible for the Championship.
Teams can participate in more than one qualifier. Each qualifier will be limited to the first 52 teams to sign up.
Forming a Team
:
Teams may be made up of any two CDGA members at least 21 years of age. All men and women with a Handicap Index® are welcome to participate, as long as they are active CDGA members. To become a CDGA member for 2024, CLICK HERE.
The registration fee is $350 per team.
Prizes
:
Each player will receive a Callaway ball fitting and a sleeve of the Callaway balls of their choice.
Stay & Play trips to Sand Valley Golf Resort will be awarded at the Championship to the top gross and top net team in each of the four flights. Prizes and giveaways will also be awarded throughout the year at both Qualifiers and the Championship from Callaway, the CDGA, Republic Bank, and Zero Friction. Winning team names from the Championship will be engraved on the Kemper Cup.
At each event, Republic Bank will offer two $5,000 hole-in-one prizes for the first aces made on each designated par 3, with $2,500 going to the individual and $2,500 being donated to the CDGA Foundation.
If you have any questions regarding the events, please contact
socialevent@cdga.org
or (630) 685-2405.
2023 Recap
: (
Flights 1 & 2 Results
) / (
Flights 3 & 4 Results
) / (
Photo Gallery
) / (
Drone Footage
)
CDGA Social Competitions Policies
To participate, sign up for one or more qualifiers below beginning Feb. 5, 2024
Copyright © 2023 The Chicago District Golf Association. All Rights Reserved.
Privacy Policy | Terms of Use