Individuals With Special Needs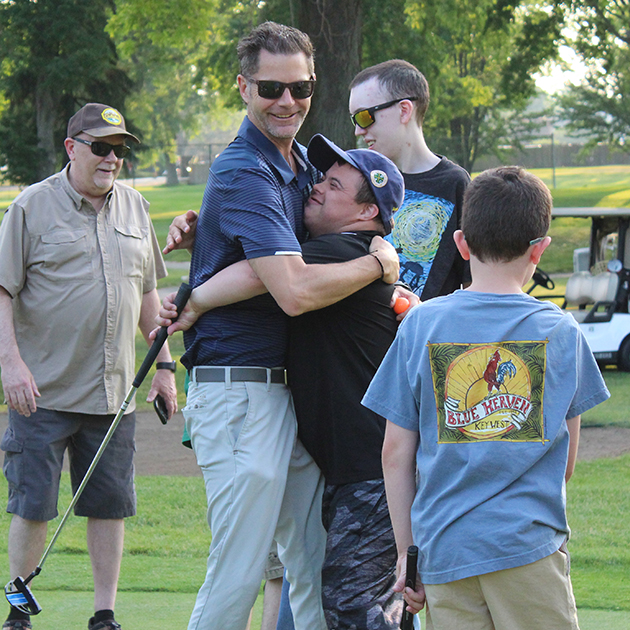 Sunshine Through Golf Camp Program
Bringing the game of golf to those with physical and mental challenges.
The Sunshine Through Golf Camp Program began in 1999 at one location with just 10 individuals with disabilities. This year, the program will conduct 92 golf camps reaching more than 1,200 individuals with disabilities. The program was recognized by the USGA as the largest grassroots golf program designed specifically for individuals with disabilities in the country.

The camp program is a partnership between PGA Professionals, CDGA member clubs, Special Recreation Associations, Private Agencies or Park Districts, and the CDGA Foundation. The Foundation sponsors all expenses associated with the camp within reason.
Expenses Covered
Range time
Golf equipment
Professional time
Transportation fees
Additional facility costs
Program Description
Camps range from five to eight weeks and provide campers with an opportunity to receive lessons on a weekly basis.
Anywhere from 5 to 20 campers participate. Most camps have a maximum 5-to-1 camper-to-instructor ratio.
Private agency, SRA or park district staff is present at all sessions. These personnel are responsible for supervision, transportation arrangements and registration of all campers.
Many camps are divided into two sessions, beginner and advanced, in order to accommodate all ability levels.
Weekly lesson plans are crafted by the host golf club's head professional and cover basic principles of woods, irons, chipping, putting, etiquette and rules.
Each camp strives to provide campers with as much on-course time as possible. However, on course time is allocated on a per camp basis and is dependent on camp structure and facility time available to the camp.
In celebration of the camper's accomplishments, the final session is comprised of on-course time (if facility allows), a cookout and an awards presentation. Upon completion of the program, campers also receive a gift package compliments of the Foundation.
Each athlete also receives a membership card for the Foundation's private Three-Hole Sunshine Course located at Midwest Golf House in Lemont, IL.
Chicago District Golf Association
11855 Archer Avenue
Lemont, IL 60439
ABOUT THE CDGA
MEMBERSHIP
HANDICAPS
COMPETITIONS
RULES
CLUBS
GIVING BACK
NEWS
MY CDGA CADDIE
CONTACT US
Copyright © 2023 The Chicago District Golf Association. All Rights Reserved.
Privacy Policy | Terms of Use